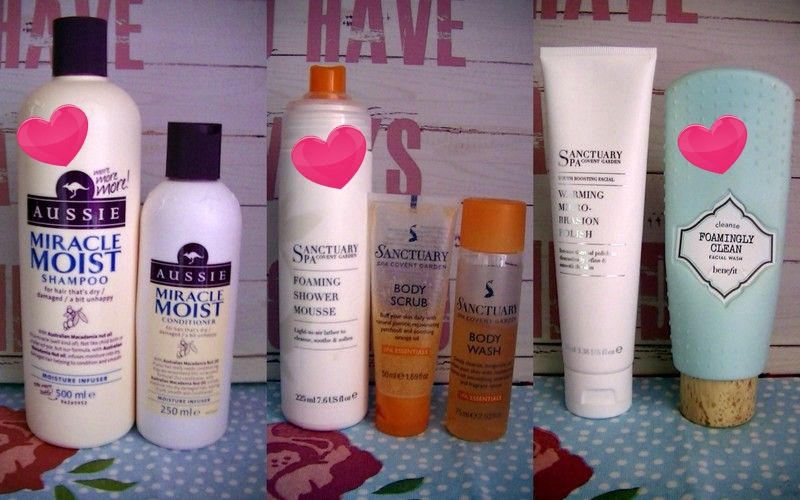 Usually my products change month to month except for the ones that have the hearts on it. The ones with the hearts are my favourites that I repurchase once I run out and suit my hair and skin.
I was really disappointed to see that I have no Lush products which is a first for me but I haven't been to Dublin in so long, so that is going to change next month so really excited about that.
2. Aussie Miracle Moist Conditioner, I don't use conditioner much due to it making my hair limp.
4. Sanctuary Body Scrub.
5. Sanctuary Body Wash.
7. Benefit Foamingly Clean Facial Wash which some of you might know Benefit is my favourite brand, you can see my collection
here
.
8. Sanctuary Creme Souffle
9. Nip + Fab Mango Smoothie Body Butter.
So that is what is in my shower this month, I do change it up each month and love trying new products so next month will be interesting especially with the trip to Lush.