This is one I was planning on doing so I was really excited that it was last on the list for #JuneBBC. I have kept everything, some I loved some I didn't.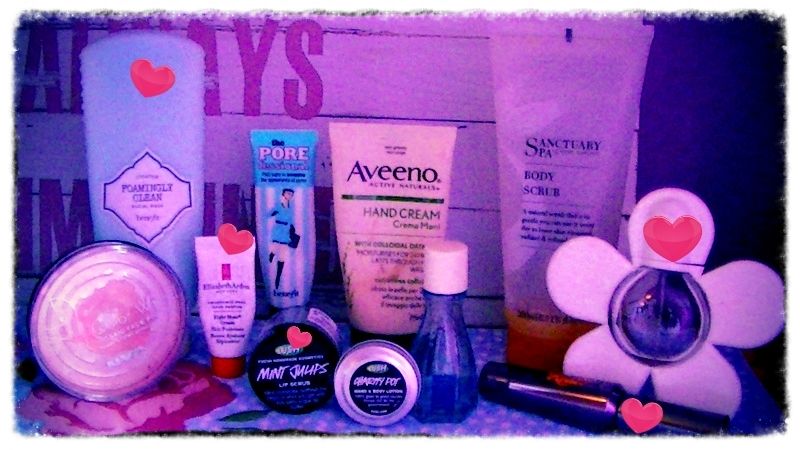 2. NYC Color Mosaic Face Powder - I thought I would buy this again but decided NO! This broke apart and only had half then to work with, so this got empty pretty quick. For review click
here
.
4.
Benefit POREfessional
- i really like this for minimising pores but as a primer not so much I don't find that this holds my make-up at all.
5.
Lush Mint Julips Lip Scrub
- I have repurchased this time and again but have promised myself that I will branch out the next time I visit Lush, I have spoken about this and how much I like it
here
6. Aveeno Hand Cream - I really like this especially if I put gloves on an let it soak in.
7.
Charity Hand & Body Lotion
- This was only a sample but usually have 4 of these hanging around because I have to have this in my handbag, seriously need a trip to Lush to get this in full size again.
9. Sanctuary Body Scrub, I really love the smell and how it just leaves my body so smooth.
10 Daisy by Marc Jacobs, this is my favourite sent and my hubby surprised me with a bigger bottle recently.
11. Benefit They're Real Mascara, it is a must for me to go out and buy again it is my favourite mascara and have also reviewed this
here
.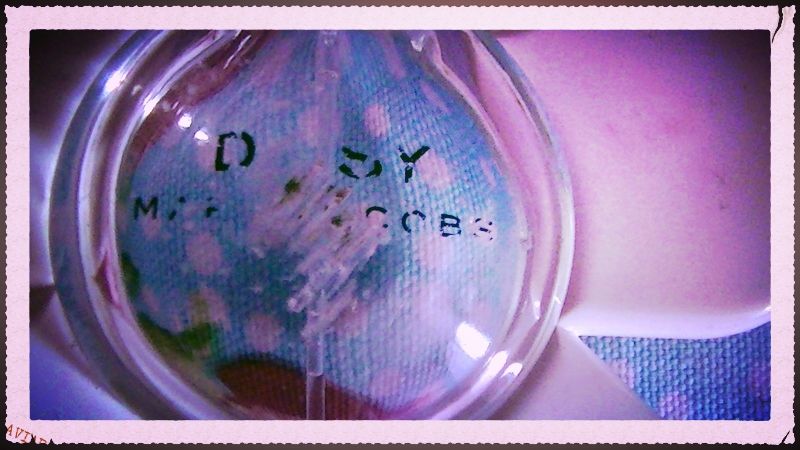 I added this just to show you that this bottle is as strong as an ox after it got run over with the car!
Saying goodbye to #JuneBBC click
here
on my thoughts.